Matt Armstrong of Armstrong Aviation is a member of the National Aircraft Appraisers Association and is a Senior Certified Aircraft Appraiser. We are able to appraise fixed wing jets, turbo props, twin and single engines and some commuter aircraft. What does this mean to you and why should you have an aircraft appraisal?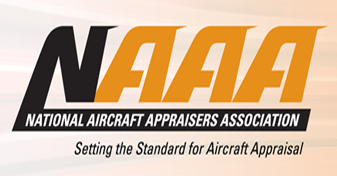 If you're selling an aircraft:
• You can reassure buyers that they're making a good aircraft purchase
• A certified appraisal helps put lenders at ease, helping your buyer more readily acquire financing
• An appraisal makes your aircraft stand out in a crowded seller's market
If you're buying an aircraft:
• You'll be able to make your lender, especially in a tight credit market, more comfortable with the purchase
• Most importantly, you'll know exactly what you're buying before you buy it.
What is covered in the aircraft appraisal?
We'll do a complete physical walk-around inspection looking carefully for any imperfections in the integrity of the framework and skin which can sometimes signal bigger structural flaws. We'll also do a comprehensive logbook inspection, making note of any major events, as well as inspecting maintenance records.
If you appraise my aircraft do you become my aircraft dealer?
Not necessarily. We can perform independent appraisals for any party that we are not representing in an aircraft transaction. We are also certified to conduct aircraft appraisals for lending institutions. Contact us for more information on our aircraft appraisal process.
Get in touch with us for more information on our aircraft appraisal process.